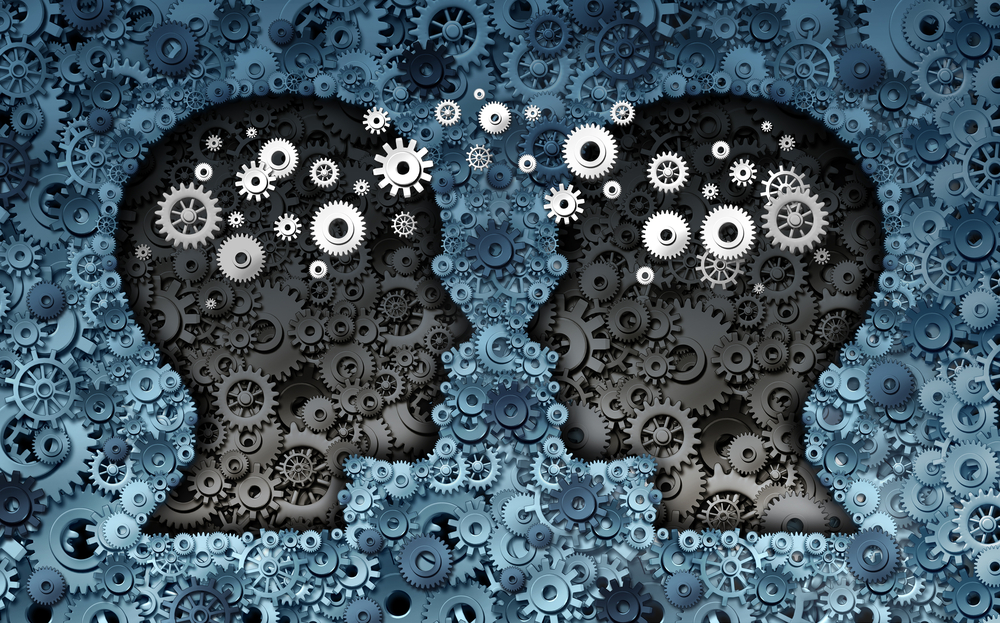 06 Jan

LSI as a Developmental Coaching Tool
LSI as a Developmental Coaching Tool
This month we are looking at a market leading tool, used to facilitate coaching and professional development, based on the way people think and behave in the workplace.
What is LSI?
The Life Styles Inventory is a developmental tool, based on 12 broad 'styles', which provides a platform for the analysis of the thinking and behaviour of individuals.
The 12 styles can be further grouped into 3 broader styles, which are colour coded:
Blue: Constructive Styles
Green: Passive/Defensive Styles
Red: Aggressive/Defensive
The inventory is administered in two parts.
LSI 1 is a self-assessment completed by the individual and offers insight into their thinking style and self image.
LSI 2 is completed by the individual's chosen colleagues (team, peers, direct manager, senior managers etc) and provides a picture of the individual's behaviour and how it is perceived by others. These responses can be 'broken out' to identify the perception of each group eg peers in comparison to team members.
The results come in the form of a written report and visual representation on the circumplex (one circumplex for LSI 1 and a separate one for LSI 2).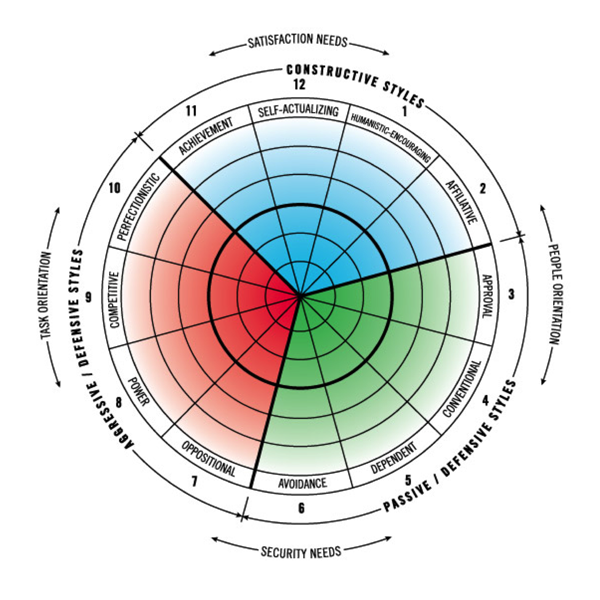 The Pros:
The tool provides a great launching pad for a broad ranging discussion about an individual's workplace styles and behaviours – you don't have to find a place to start the conversation.
The tool is reliable: it's reliability and validity has been well researched and the norms have been monitored and 'tweaked' over the years to reflect changes in the norm groups.
The norm scales are self-contained in the tool: ie the 'effectiveness' norms have been established by correlating directly with the LSI 2 responses of tens of thousands of respondents who have provided 360 degree feedback through LSI.
LSI gives organisations a common language to open discussions on styles – this could be a pro or a con (depending on how it's used), however I list it here because all too often undesirable workplace behaviour goes unaddressed. Anything which encourages workplaces to analyse and discuss those behaviours has to be a step towards a more positive workplace culture.
It is a 'point in time' tool – the great advantage of LSI is that it's not a 'personality type' profiler, like Myers-Briggs or some of those other 'old-school' tools. It markets itself as a springboard for change rather than a descriptor. As such, a person's LSI profile should change, based on when it is applied and what else may be happening for them.
The Cons:
There is a perception that the LSI is a judgemental tool: Blue = good; Red or Green = bad. A good LSI coach should be able to manage this perception in discussing how patterns of behaviour may have worked in the past, there is a time and place for every style etc – however, it can be a hurdle to overcome.
It's wordy – I don't know how else to put it, but once you get past the visual representation, there are a lot of words. There are twelve styles to understand – it's not just the styles that the individual does display, but also the ones they don't which need to be explored. Although this is fine for those who are verbal, for others this can seem like a lot of talking, understanding and remembering. The key to getting around this is to allow individuals time to read and reflect both during and in between coaching sessions.
The Way Forward:
LSI has brought good results for many organisations. As with all development opportunities, attitude is the greatest key to success. For organisations considering undertaking LSI, it is essential that the messaging from the top really endorses the process.
CEOs have been known to put their own LSI profiles on the intranet and commit to addressing certain areas of their behaviour. This is sharing in the extreme – and not for everyone – however it is certainly powerful for a leader to talk to staff about their own development experience in order to encourage them on the first step of their own the journey.
The results from organisations like Metro Rail in Melbourne and Kennards Storage show that an excellent leadership program incorporating LSI can bring results which improve both the bottom line and workplace culture. However, an extensive program is not required to deliver change, if budget is an issue. LSI coaching for just a small group of integral leaders will also reap rewards on a wider scale provided they are a touch point for the rest of the workplace population.
Beyond this, it is important not to just pay lip service to a tool. If you are going to invest, then truly invest. Make sure coaching sessions are followed up. Commit to timeframes to revisit and stick with them. As with any tool, it's only as successful as the people who use it.
Emma Hayward is a Director at the Consulting Space and an accredited LSI coach and Psychologist.