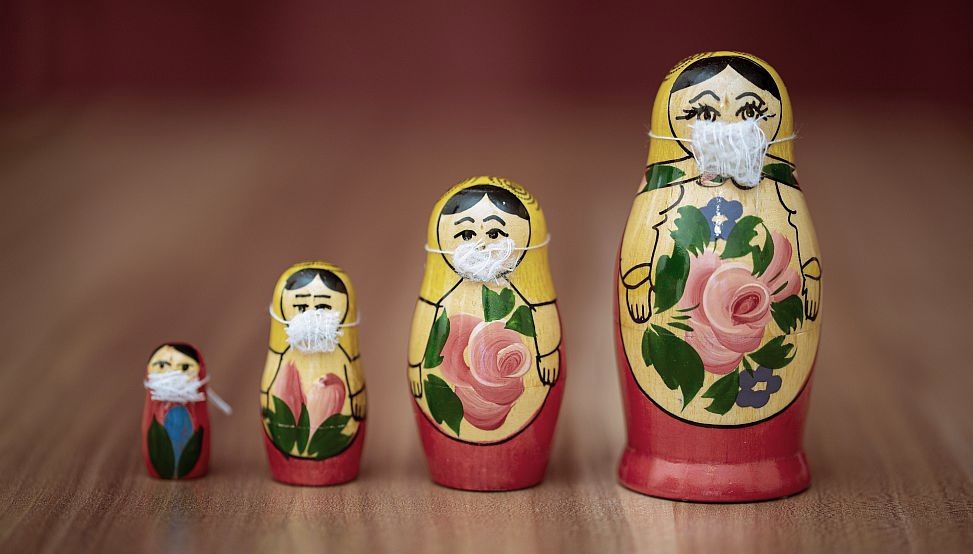 23 Apr

Organisational Impacts of COVID-19 – HR at the Epicentre!

The last global event that caused mass disruption to organisations across the world was the GFC. The GFC had devastating impacts for many people, but at an organisational level it was mostly felt in the Banking & Finance sector.

During this time I believe it would have been the Finance Function within the impacted organisations that was most critical. The Finance Function were the ones doing the analysis on the cash flow fundamentals that could make or break the organisation. They were the ones trying to cobble together bail out deals or mergers. They were the Function that the CEO was looking to for help, well them and maybe the Risk Management Team!

COVID-19 presents a different set of challenges. The impact on organisations penetrates far more deeply across every industry and arguably every organisation. This time the Finance Team are still important, but they aren't at the very pointy end of the organisational response.

This time it's HR's turn to shine!

Let's look at some of the core HR Functions and the critical role they now need to play to help guide their organisation through this tumultuous period:

Employee / Workplace Relations
This Team will be negotiating with staff any changes to working arrangements and conditions. They'll be working with the Trade Unions and the Fair Work Commission to vary Enterprise Agreements. They'll be developing policies to support a remote working environment all whilst trying to stay on top of the legislative changes and Award variations.

Payroll
Whilst Payroll is always a critical function, never more so than now. Apart from ensuring that the transactional payroll function keeps on working, they are also having to deal with a number of complex variations relating to things like the JobKeeper stimulus, altered shift patterns, staff stand-downs, salary reductions and in some cases redundancy payments. With toilet paper set to hit $500 a piece soon getting cash into people's pockets is almost as important as breathing oxygen – so Payroll are now the official HR Superheroes!

Organisational Development
I'd imagine that the long-term capability development and training plan is on the back burner for now, OD would instead be focused on quickly developing learning products to help staff cope and eventually thrive in a remote working environment.

OD would also be focused on developing the skills of Leaders within the organisation to effectively deal with a more virtual workforce. Forget the long-term plan, let's focus on the next 3 months!

Organisational Change
Often Change Programs take months or years to deliver. Not this time, organisations have had to fundamentally change the way they function in a matter of weeks and the Change Team would be at the Centre of developing an approach to support this transition. Who needs a burning platform or a compelling vision for the future when you have a global pandemic to leverage!

Recruitment
In some organisations who are experiencing a rapid downturn in this environment the Recruitment Team might be a little quiet, but think about how much hiring is happening at our major Supermarkets! I also heard this morning that Telstra are putting on 1000 more contact centre staff to deal with increased demand. The Recruitment Teams in these organisations would be manic with activity. Recruitment meets speed dating!

Communications & Staff Engagement
Staying connected and engaged with staff has never been more important. Add to this the gravity of the situation and the need for clear communication, the Comms Team have never been more vital. Apart from using different channels and mediums to connect with a virtual workforce, the Comms Team are also operating in an environment with increasing levels of anxiety across employees making it difficult to get messaging to stick.

Workforce Planning
Usually organisations have a pretty good handle on the employee life cycle and what resources are required where and when. Not anymore! The Workforce Planning function will be re-working all of these models on a regular basis to try and ensure that as much productivity and capability is retained as possible.

HR Business Partners
Managers and Leaders often lean on their HR BP's to help them resolve tricky issues. We're all in new territory at the moment and Managers will need all the support and help they can get in terms of people related issues. The HR BP needs to help the Business Unit that they support to effectively navigate through this period, understanding that this is new for everyone.

The Consulting Space specialise in helping organisations navigate tricky people related issues. We are specialists in the fields of organisational change & transformation, organisational design & development, human resources, workplace relations, strategy & planning and leadership coaching.

If you're keen to talk more about the article or any of these topics you can get in touch via info@consultingspace.com.au.